Streamline Your Practice with Prompt EMR: A Comprehensive Review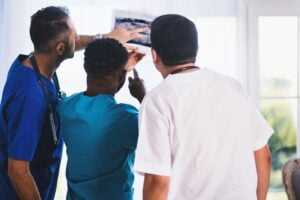 Prompt EMR: Discover why Prompt EMR is the ultimate choice for healthcare practices seeking simplicity, efficiency, and streamlined patient management. Read our in-depth review today.**
Prompt EMR: Revolutionizing Healthcare Practice Management
In the fast-paced world of healthcare, efficiency and simplicity are paramount. As an office manager dedicated to optimizing operations, I embarked on a quest to find a comprehensive software solution that could meet the unique needs of our practice. After careful consideration and extensive research, we made the switch to Prompt EMR, and the results have been nothing short of exceptional.
With its intuitive design and unparalleled functionality, Prompt EMR earns a resounding 5 out of 5 stars. In this article, I will delve into the key features and benefits that have made Prompt EMR the go-to choice for healthcare practices worldwide.
Simplifying Complexity: A Seamless Transition
Before Prompt EMR graced our practice, we were utilizing another software called WebPT. While WebPT proved to be a competent system, its navigation and accessibility posed challenges. In contrast, Prompt EMR offers a remarkably user-friendly interface, making it effortless to navigate and locate essential patient information. Gone are the days of clicking through multiple windows and tabs. With Prompt EMR, everything you need is conveniently housed within a unified dashboard.
Effortless Access to Vital Patient Information
Prompt EMR's dashboard stands out as a testament to its commitment to simplicity and convenience. From a daily practice standpoint, the dashboard serves as a centralized hub, providing comprehensive patient information at a glance. With a mere click of a button, a window pops up, granting immediate access to a wealth of data. Personal information, scheduled appointments, past visits – it's all right there, at your fingertips. Managing and retrieving patient information has never been more efficient.
Seamless Onboarding: A Journey of Integration
Embarking on the Prompt EMR journey was surprisingly straightforward. While the process did require meticulous document preparation and importation, the platform provided clear, concise instructions to guide us along the way. Typically completed over a weekend, the integration process resulted in all our patients and documents being seamlessly transferred to the new system. Moreover, Prompt EMR's support team was readily available whenever we encountered questions or needed assistance.
Empowering Resources: The Learning Advantage
Prompt EMR's commitment to user empowerment extends beyond its software. The accompanying website boasts a wealth of educational resources, including videos, tutorials, and practice exercises. Prior to integration, these resources allowed our team to familiarize themselves with the platform's features, ensuring a smooth transition. Should you have any inquiries or face challenges during the implementation process, Prompt EMR's support team is only a text or email away. Their prompt responses and dedication to resolving queries promptly truly sets them apart.
Customer-Centric Adaptability: Your Voice Heard
One aspect I particularly appreciate about Prompt EMR is their receptiveness to customer feedback. As they continuously refine and enhance their software, they actively consider and implement user suggestions. This level of responsiveness ensures that the software evolves to meet the specific needs of the clients it serves. Personally, I have witnessed several of my suggestions being incorporated into subsequent software updates, solidifying my trust in Prompt EMR's commitment to customer satisfaction.
The Cure for Timely Documentation: Physical Therapist Edition
Prompt EMR stands out in its ability to address the challenges faced by physical therapists when it comes to timely documentation. With a unique feature that allows PTs to save frequently used verbiage, note completion becomes a breeze. This time-saving functionality empowers physical therapists to complete their notes efficiently and accurately, eliminating the delays we previously experienced. Streamlining this process enhances overall productivity and ensures seamless continuity of care.
Office Manager's
Paradise: Simplifying Administrative Tasks
From the perspective of an office manager, Prompt EMR has proven to be an indispensable tool. The all-encompassing dashboard puts vital information at my disposal, enabling me to fulfill my role with utmost efficiency. The simplicity of navigating the software facilitates seamless task completion, freeing up valuable time to focus on other essential responsibilities. With Prompt EMR, managing our practice has never been more efficient.
Elevate Your Practice with Prompt EMR
Prompt EMR delivers a transformative experience for healthcare practices, simplifying workflows and improving overall efficiency. Its user-friendly interface, comprehensive patient management features, and responsive customer support make it an unrivaled choice for any healthcare professional seeking to streamline their operations. With Prompt EMR, you can elevate your practice to new heights of productivity, leaving behind the challenges of antiquated software solutions. Make the switch today and witness the positive impact of Prompt EMR on your practice's success.
Decoding EMRs: Choosing the Right Solution for Your Practice
In the ever-evolving landscape of electronic medical records (EMRs), selecting the perfect fit for your practice can be a daunting task. The market is flooded with options, each claiming to be the ultimate solution. However, the truth is that the ideal EMR depends on various factors, such as your practice's unique needs, business model, growth stage, and long-term goals. In this article, we will delve into the intricacies of EMR selection, using two prominent examples – Web PT and Thera Bill – and explore the significance of context in making an informed decision.
The Varied World of EMRs: Web PT vs. Thera Bill
Web PT, an industry giant, and Thera Bill serve as prime examples for comparison. Both platforms focus on documentation and generate essential reports like initial evaluations, treatment notes, progress notes, and discharge summaries. However, neither Web PT nor Thera Bill has the capability to submit insurance claims. To streamline the billing process, practices using these platforms often integrate with patient accounting software. For instance, Thera Bill integrates seamlessly with Web PT, enabling the transfer of information from Web PT to Thera Bill, and subsequently to a clearinghouse before reaching the payer. While Thera Bill incurs a cost, Web PT users can take advantage of the free integration with Practice Mate, a patient accounting software offered by Office Ally.
On the other hand, let's consider Google Suites and Practice Mate. While Google Suites can be used for documentation purposes, it does not integrate directly with Practice Mate. Consequently, users would need to manually enter claim information into Practice Mate before it integrates with Office Ally. It's worth noting that, as of now, Office Ally does not charge for the use of Practice Mate, but there is a $35 per month fee per rendering clinician to submit claims.
Context Matters: Assessing Administrative Workload and Long-Term Growth
When making the crucial decision of selecting an EMR, context plays a vital role. One must consider the administrative workload involved. If you find yourself spending a significant amount of time on tasks such as posting payments, entering claims, and verifying coverage, opting for an integrated system might be worth the investment. However, if you have the resources to hire an administrative staff member who can handle these tasks, a more customizable system may prove to be a better fit.
Furthermore, it's crucial to evaluate long-term growth and the accessibility of your patient information. Switching EMRs can present challenges in accessing historical data. Ensuring seamless access to patient records is of utmost importance. Exporting information from one platform to another is often complicated, with data being provided in formats that may not be readily usable. Questions regarding the portability and accessibility of data over time should be carefully considered. It's crucial to avoid scenarios where you continue to pay a monthly fee for access to data on a previous platform, and ensuring that exported data is in a usable format.
The Unpredictability of EMRs: The Risks Involved
Investing in an EMR involves placing a significant part of your business on a platform owned by someone else. This introduces potential risks, such as the platform going down or the provider facing financial or legal troubles. It's essential to assess the long-term viability and stability of the EMR provider before committing to their platform. Until payers mandate the integration of electronic medical records, it's essential to weigh the benefits against the risks involved.
Maximizing Efficiency and Minimizing Errors through Internal Systems
Efficiency and error reduction are crucial goals for any practice. While EMRs can aid in achieving these objectives, it's important to remember that appropriate policies and procedures developed in-house can be equally effective. Developing robust internal systems and checks and balances can address common
pitfalls. For instance, implementing a system to ensure timely signing and returning of plans of care, or creating mechanisms to prevent exceeding authorized visit limits can greatly minimize errors. By focusing on building strong internal systems, practices can maximize efficiency and create tangible assets for long-term growth.
Looking Ahead: A Business Approach to EMR Selection
As you contemplate the best EMR for your practice, consider it from a business perspective. Building effective business systems is crucial for future success and growth. EMR selection should align with your long-term goals and offer the flexibility to adapt as your practice evolves. By embracing a proactive approach, you can ensure that your EMR serves as a valuable asset, facilitating efficient operations and securing your practice's future.
Conclusion
Selecting the right EMR for your practice requires careful analysis and consideration of multiple factors. The choice between EMR platforms like Web PT, Thera Bill, Google Suites, or Practice Mate depends on your practice's specific needs, administrative workload, long-term growth goals, and the accessibility of patient information. While EMRs can enhance efficiency and streamline operations, it's essential to weigh the risks and benefits of each platform. Ultimately, building strong internal systems and aligning your EMR selection with your business objectives will pave the way for success in the dynamic world of healthcare.