How Geopolitics is Affecting the Market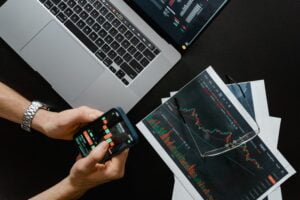 Geopolitics: How Geopolitics is Affecting the Market: Geopolitical factors have always played a significant role in shaping market dynamics. The impact of geopolitical tensions, along with weaknesses witnessed in the market, cannot be understated. The lack of meaningful discussions between key global leaders is a crucial factor that needs to be addressed to bring stability and restore investor confidence. This article examines the influence of geopolitics, the role of stimulus packages, and the current state of the property market.
The Overhang of Geopolitics
The unresolved geopolitical tensions have created an overhang in the market, affecting investor sentiment and market performance. The absence of substantial dialogue between world leaders has been a key factor contributing to the prevailing weakness. It is imperative that leaders engage in constructive conversations to address these issues and pave the way for positive market developments. The anticipation of potential visits by officials such as BLINKEN and Janet Yellen holds promise for progress.
Market Weakness and Stimulus Measures
The recent market weakness has raised concerns among investors regarding the effectiveness of stimulus measures. While stimulus packages have been announced, their impact on the market, particularly in Hong Kong, remains to be seen. The current rally may not inspire complete trust, as further measures might be required to bolster the market. A closer analysis of the property market reveals a need to strengthen sentiment, given the deleveraging trend and limited price appreciation.
Valuations, Earnings, and Investment Outlook
Market discussions often revolve around valuations, but it is essential to acknowledge that share price performance is not solely driven by valuations. Catalysts such as positive earnings revisions are needed to stimulate market growth. In a challenging market, companies have focused on cost control to improve margins. However, the market is still awaiting indications of sustainable earnings growth. Investment patterns have been influenced by government-driven infrastructure projects rather than private enterprise spending.
Assessing the Market Trajectory; How Geopolitics is Affecting the Market
With the second quarter underway, market participants are keenly observing earnings performance and the potential impact of geopolitical tensions. While an improvement in tensions may lead to short-term market recovery, relying solely on stimulus policies might disappoint investors who expect substantial measures akin to those seen in 2008. As a result, a defensive stance is prudent. Balancing investments with high-yielding stocks and maintaining exposure to sectors poised for consumption recovery can help mitigate potential market disappointments.
Conclusion
Geopolitical tensions continue to exert a significant influence on market sentiment. Constructive dialogue between global leaders is critical to alleviate market weakness and restore investor trust. While stimulus measures provide temporary support, their long-term efficacy remains uncertain. Investors should carefully evaluate valuations, earnings revisions, and investment patterns to navigate the market's uncertainty. The coming months will shed light on the sustainability of the current market trajectory, necessitating vigilance and potential defensive positioning.
**Disclaimer:** This article is for informational purposes only and does not constitute investment advice. Investors should consult with a financial advisor before making any investment decisions.