The Honda Elevate: A Game-Changing SUV for Indian Roads
Explore the groundbreaking Honda Elevate, an SUV designed to captivate the Indian market. Uncover its advanced features, elegant design, and powerful performance. Get the inside scoop on the details and upcoming launch.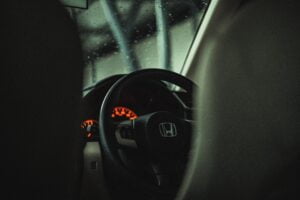 A New Era of Innovation and Style
Honda is set to make waves in the automotive industry with the highly anticipated launch of their latest creation—the Honda Elevate. This extraordinary vehicle signifies a significant milestone for the brand in the past decade, introducing a new era of innovation and style. Unlike previous models such as the WR-V and BR-V, the Honda Elevate is no ordinary SUV. With its tailored design for the Indian market and a plethora of cutting-edge features, it promises to be a game-changer.
Embracing the Indian context, Honda has christened their new masterpiece as the "Honda Elevate." This name strikes a chord with Indian consumers, offering a sense of pride and distinction. While Honda's previous SUV names like HR-V, BR-V, and CR-V may have appealed to foreign markets, they lacked the resonance needed in the Indian context. The introduction of "Honda Elevate" fulfills this need, exuding a premium and captivating aura akin to popular models like the Hyundai Creta, Kia Seltos, and Kia Hyryder.
The choice of name is not merely a marketing ploy; it reflects a strategic decision to present a unified brand identity. With "Honda Elevate," customers can confidently proclaim, "I have purchased the Honda Elevate," expressing a sense of prestige and exclusivity. This distinctive name aligns with the preferences of Indian consumers, setting the Honda Elevate apart from its competitors.
The Honda Elevate's Interior: Luxury, Comfort, and Cutting-Edge Features
While details about the Honda Elevate are still partially shrouded in secrecy, we have managed to acquire valuable insights from spy shots. Despite limited visibility, discerning observers can identify intriguing elements. The front end boasts narrow lights reminiscent of the Honda HR-V, staying true to the brand's signature design language. The sleek and edgy aesthetics, complemented by a stylish narrow grill strip, give the Honda Elevate a commanding presence on the road.
At first glance, the Honda Elevate may appear compact in spy shots, leading some to assume it falls under the sub-4 meter category. However, estimates suggest its length will range from 4.2 to 4.4 meters, putting it on par with popular models like the Hyundai Creta. The perceived compactness is a result of Honda's deliberate focus on reducing overhangs, providing ample interior space for passengers to enjoy enhanced comfort. The 17-inch single-tone black alloys, though currently only available in black, will offer various iterations upon launch, including dual-tone options.
Witness the #WorldPremiere of the most awaited SUV, the all-new Honda Elevate on June 06, 2023. Mark your calendar for the big unveil!#HondaElevate #NewHondaSUV #AllNewElevate pic.twitter.com/sc8TVGpjgN

— Honda Car India (@HondaCarIndia) May 15, 2023

Despite the relatively small window proportion compared to the overall body, the Honda Elevate exudes an elegant and sharp look. This distinctive design element, combined with upward sloping body lines on the rear doors, adds a touch of sophistication. While some may appreciate this unique approach, others may prefer the traditional straight looks typically associated with SUVs. However, the Honda Elevate's striking appearance is sure to leave a lasting impression.
Carversal pros with a keen eye will notice an interesting detail on the sides of the Honda Elevate—the bulge in the Outside Rear View Mirrors (ORVMs). This deliberate design choice serves a practical purpose, housing a microphone for superior sound quality within the cabin. Honda's commitment to a quiet and serene driving experience is evident, thanks to exceptional insulation that minimizes external noise. Additionally, the bulge accommodates a 360-degree camera, enhancing safety and convenience.
The rear end of the Honda Elevate is anticipated to resemble the popular Honda WR-V, featuring eye-catching 3D lights and a substantial bumper. The sloping rear
glass adds a touch of elegance and charm to the overall design. These aesthetic choices contribute to the Honda Elevate's potential to excel in the looks department, a crucial aspect that sets it apart from competitors in an increasingly homogenous segment.
Also Read:
Smart Watches for girls: Stay Connected, Stay Fit: Noise Pulse Buzz Smart Watch for Girls !
Moving on to the highly anticipated features, it is confirmed that the Honda Elevate will not include a sunroof. Honda's decision stems from a desire to prioritize practicality over superficial features. Sunroofs, often seen as a status symbol, offer minimal functional value. However, Honda compensates by equipping the SUV with an impressive array of other cutting-edge features. Expect a spacious 9-10 inch touchscreen display, advanced instrument cluster, and a comprehensive 360-degree camera system for enhanced visibility.
The Honda Elevate ensures a luxurious and comfortable cabin experience with additional features like an air purification system, ambient lighting, and dual-zone air conditioning. Front-seat occupants will enjoy the convenience of ventilated seats, while other add-ons such as ADAS (Advanced Driver Assistance Systems) would serve as valuable safety enhancements. The demand for ADAS technology is rising in India, and its inclusion in the Honda Elevate would give it a distinct advantage over competitors.
Fuel Efficiency Redefined: Hybrid Option
Under the hood, the Honda Elevate will house a 1.5-liter engine, known for its reliable performance in the Honda City. While it is expected to deliver around 120 horsepower, the engine will undergo a different state of tune to suit the SUV's requirements. Additionally, Honda plans to offer a hybrid variant, boasting a larger battery and a motor to maximize fuel efficiency. With an estimated mileage of 22-23 kilometers per liter, the Honda Elevate sets a new standard for eco-friendly driving in its segment.
As eager enthusiasts anticipate the official launch, Honda has confirmed an unveiling event on June 6. Carversal will be there to bring you exclusive coverage and insights, so be sure to subscribe and stay tuned. Following the unveiling, the Honda Elevate is expected to hit dealerships around August, accompanied by test drives, price announcements, and the commencement of bookings.
Speaking of pricing, the Honda Elevate is projected to fall within the 10 to 17 lakh range, aligning competitively with its counterparts. The hybrid variant, with its advanced technology and improved efficiency, may command a slightly higher price, estimated at around 19 lakhs (ex-showroom India). Honda aims to strike the perfect balance between affordability and value, ensuring that the Honda Elevate remains an attractive proposition for discerning buyers.
The upcoming launch of the Honda Elevate is poised to redefine the Indian SUV market. With its striking design, advanced features, and powerful performance, it has the potential to become a segment leader. Stay tuned for more updates on this revolutionary SUV, as Honda sets new benchmarks in the world of automotive excellence. Don't forget to like, share, and subscribe for the latest news and insights from Carversal.