Sony Xperia Mark 1 V: Pioneering the Future of Sony Smartphones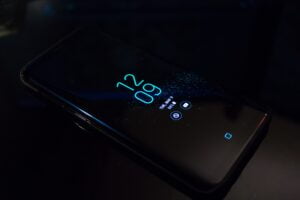 Sony Xperia Mark 1 V : The Sony Xperia Mark 1 V stands as a testament to Sony's unwavering commitment to revolutionizing the smartphone industry with cutting-edge technology and unparalleled features. However, these exceptional enthusiast phones, while impressive, have primarily appealed to a niche demographic. In this article, we delve into the challenges Sony faces in the smartphone market and propose an innovative solution that ensures their sustained success.
Endangered Excellence:
Sony smartphones have always been a rare breed, boasting an exquisite fusion of distinctive features, manual controls, and advanced technology. Models such as the Xperia 5 Mark II, Xperia 1 Mark III, and the Xperia 1 Mark IV have captivated enthusiasts with their awe-inspiring capabilities. Nonetheless, the limited reach of these devices raises concerns about the longevity of Sony's smartphone business.
Drawing Inspiration from Porsche:
To gain insight, let's draw a parallel with Porsche, the renowned automotive manufacturer. Porsche, renowned for crafting high-priced sports cars for enthusiasts, encountered a similar challenge in the past. To secure their future, they expanded into the mass market by introducing the Porsche Cayenne, an SUV. The Cayenne emerged as their best-selling vehicle, furnishing the necessary revenue to continue producing their top-tier sports cars. Taking a cue from Porsche, Sony should consider a comparable strategy.
Sony Xperia Mark 1 V: Pioneering the Future of Sony Smartphones
Next-gen sensor. Next-gen imaging. Introducing Xperia 1 V.

Xperia 1 V delivers low-light pictures that you never thought possible on a smartphone. #Sony #Xperia #SonyXperia #NextGenXperia #XperiaReveal #NextXperia #NextGenSensor #NextGenImaging #NextOneIsComing #Xperia1V

— Sony | Xperia (@sonyxperia) May 11, 2023
Catering to the Desires of All:
The key lies in striking a delicate balance between catering to the enthusiast market and appealing to the masses. Sony should develop a mass-market smartphone that embodies the essence of the Sony brand while delivering an exceptional user experience. Priced between $600 and $800, this device would become accessible to a broader audience without compromising on quality.
Smart Adjustments to Specifications:
In the creation of this mass-market device, Sony can make nuanced adjustments to the specifications. For instance, a 1080p resolution instead of a 4K display would prove more than sufficient. Retaining the unique Sony features, such as the tall 21:9 aspect ratio, flat panel design, and front-facing speakers, would ensure the device maintains its quintessential Sony character.
Enhancing the Automatic Camera:
Significant improvements must be made to the automatic camera mode. While Sony smartphones boast some of the industry's finest cameras, their intricate user interfaces and slightly subpar auto mode have impeded mass appeal. Simplifying the auto mode further is crucial, enabling users to effortlessly capture high-quality photos without delving into manual controls. Enhancements to image processing algorithms and optimized exposure settings will empower Sony to compete with other leading smartphone cameras.
Treating It as a Flagship:
Lastly, Sony must focus on optimizing its launch strategy. Releasing the phone within one to two weeks of its announcement will minimize the waiting period for potential buyers. By reducing this window, Sony can sustain consumer interest and dissuade potential customers from seeking alternative options.
Conclusion:
Sony smartphones are indeed underappreciated gems, offering remarkable technology and features. However, to secure long-term success, Sony must adapt to the ever-evolving smartphone market. By introducing a mass-market device that embodies Sony's unique characteristics, enhancing the automatic camera experience, and refining the launch strategy, Sony can solidify its position while producing high-end enthusiast phones alongside more accessible options. These strategic adjustments pave the way for Sony's thriving presence in the fiercely competitive smartphone industry, satisfying both their devoted fanbase and a broader customer base.